---
Last Year, Almost Half A Million People Came Out to Support this Cause. You May Be Surprised to Know Why.
United Nations secretary-general Ban Ki-moon, former US vice president Al Gore, actor Leonardo DiCaprio and elected officials from the US and abroad joined this march, which was one of 2,000 held around the world. What were they protesting?
These people were united for one great cause and it is one we should all be concerned about.
Take a look around us: we have created irreparable environmental damages to our planet, our home and our own survival. Today, more than half of Earth's rain forests have already been lost forever to the insatiable human demand for resources and arable land. In recent years, temperatures are rising to an all-time high since the Industrial Revolution due to impacts of global warming. So when Mother Nature retaliates by unleashing freak disasters, extreme weather and diseases and infections, it is only her way of telling us that the planet has had enough; STOP!
When people gather for a common cause, they demand to let their voice HEARD. And they need your help. While many of us may not be able to participate in the Climate Change March in France this year, there is a similar gathering held in Malaysia that hopes to bring out the same message across the country.
Dubbed as THE GREEN WORLD RUN, this eco-friendly event hopes to protect the Earth and to create a greater awareness of the environmental issues happening today. THE GREEN WORLD RUN will be held on Sunday, November 29, 2015 and will feature a 5km run. This will be an important event to commemorate the 2015 United Nations Climate Change Conference held in Paris, France and it will also be a prime opportunity to take a closer look at the serious issues we're facing and the solutions we need to alleviate them.
If you enjoy healthy walks and are passionate about the environment, this is the event for you. THE GREEN WORLD RUN is a 5km walk that supports our efforts to protect the Earth and to create a greater awareness of the environmental issues happening today.
We create this fun and exciting event to highlight the importance of recycling in daily life. So here's the fun part: not only are we promoting a healthy lifestyle, we are also encouraging participants to don outfits or headgear or any accessories created using recycled materials to send out an eco-friendly message to others. This means it's time to unleash your FUN, CREATIVE and ECO-FRIENDLY side for a good cause!
THE GREEN WORLD RUN will be held on Sunday, November 29, 2015 and will feature a 5km run. Help us to raise awareness by participating in THE GREEN WORLD RUN this year!
*Note- No dogs will be allowed to run. No bottled water will be provided for environmental reasons. Please bring your own drinking water for the race.
---
Taman Cabaran Putrajaya, Jalan P5, Persint 5, 62200 Putrajaya, Malaysia
---
---
| Program | Time | Detail |
| --- | --- | --- |
| The Green World Run 5km | 6am – 11.30am | Join us in this fun and inspiring run and do your part for the Earth with your DIY outfits or headgear or any accessories created using recycled materials! |
| Recycling Drop-Off Station | 6am – 11.30 am | Participants have the option of dropping off their sorted recyclables (Bags, shirts, books, shoes) at the designated station on the day of the event. |
| Photo Booth Contest | 6am – 9am | Participants can take the most creative photos of themselves at our Green Photo Booth and upload it on our Facebook page to win an attractive prize. Like our Facebook page now to begin. Three lucky winners will be selected. |
| Short Film Contest | 6am – 11.30 am | Have a talent for making movies? Showcase your filmmaking skills by creating a short film (30 seconds – 1 min) of the event and upload it to our Facebook page. Like our Facebook page now to begin. Winner will be announced within one week after the event. One lucky winner will be selected. |
| Art Piece Contest | 6am – 8am | If you can't join us for this run, you can do your part by creating the most mind-blowing art piece using recycled materials and submit it to us on November 29, 2015 before the event starts! Winners will be picked based on the most creative design. Please register before November 8, 2015. Hurry as we will only receive the first 50 submissions. Three lucky winners will be selected. |
---
Race Day Schedule
6am – 7am
Arrival of Participants
Call for Art Piece Submission (Cut-off Time: 7am)
7am – 7.30am
Opening Ceremony
7:30am – 10.30am
Flag off
Photo Booth Contest Submission (Cut-off Time: 9am)
7:30am – 10.30am
Closing ceremony
Lucky draw
Photo Booth Contest Winner
Art Piece Contest Winner
11:30am
End
---
22nd November 2015, Sunday Taman Cabaran 9am – 2pm

Kindly choose the size of your T-shirt carefully as they are not refundable or exchangeable. T-shirts tend to run on the small side, if unsure we recommend you opt for the larger sizes. T-Shirts for adult will be available in S, M, L, XL, and XXL. As for Children, the sizes come in 13", 14", 15" and 16".

---
Registration fees are non-refundable. Event registrations are non-transferable between individuals, events, or years.
5km Pricing
Individual
RM 50
Group (Four persons)
RM 160
Students
RM 30
Parents registering for their children (12 years old and below) are required to print out a Parental Consent Form, fill it in and return to us on the race packet collection day.
---
All race participants will receive a special edition medal and a goody bag. All participants will also stand a chance to win a special prize in our Lucky Draw contest on the event day.
---
If you have any questions about this race, click the button below.
---
Race will be held, rain or shine, unless The Green World determines that conditions are too dangerous. This will be based on a prudent decision made on race weekend or race day by The Green World and local law enforcement officials. If the race is cancelled due to inclement weather there will be neither refunds nor transfers. In the event of inclement weather or unforeseen circumstances, The Green World reserves the right to alter, cancel or eliminate any/all portions of the race.
---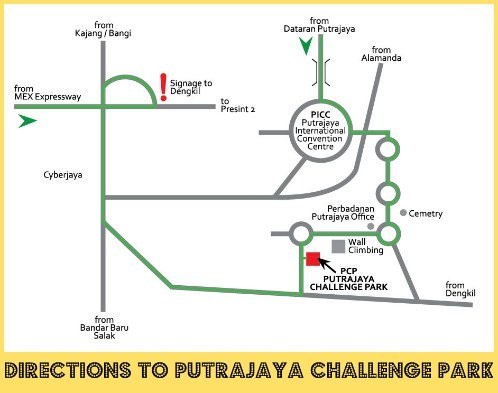 ---
Like Our Facebook Page Now to Receive Updates About This Race.
---
We care about the impact that THE GREEN WORLD RUN makes on our environment, and have initiated a number of measures to work towards a much greener Marathon, including:
• Online registration and donation to reduce paper and to provide convenience to runners and donors.

• The runners pack bags are made of bio-degradable materials and can be reused as shopping/grocery bag in the future.

• Recycling bins made from recycled materials will also be set up at designated points at start and finish areas.